Hi Everyone,
Before we go to August 2012 Gotta Grab It, I want to remind you that Gotta Pixel's Back To School Store wide Sale is coming to its last day. So if you want to take advantage to get all of my products with 40% discount, this is your last change. Just click
here
to go to my store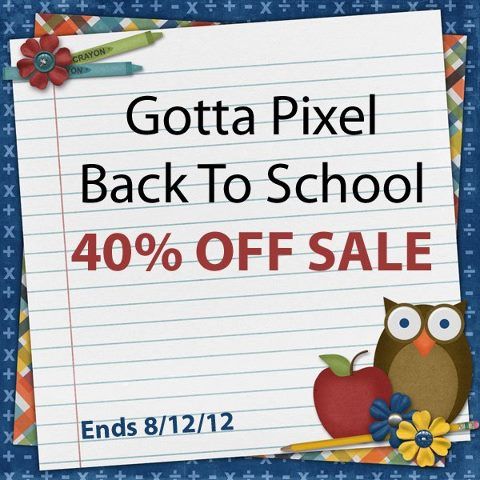 ===============
And it's time for Gotta Grab It!
I am so in love with this month's bright and fun color swatch. Well, I'm a fan of red, so this is one of my favorite GGI. And this month I have 8 cute packs of
NATURALLY SWEET Collection
, that you can get with only $1.00 each! As you know, GGI is only available for 4 days, so you better grab them before August 14 (last day).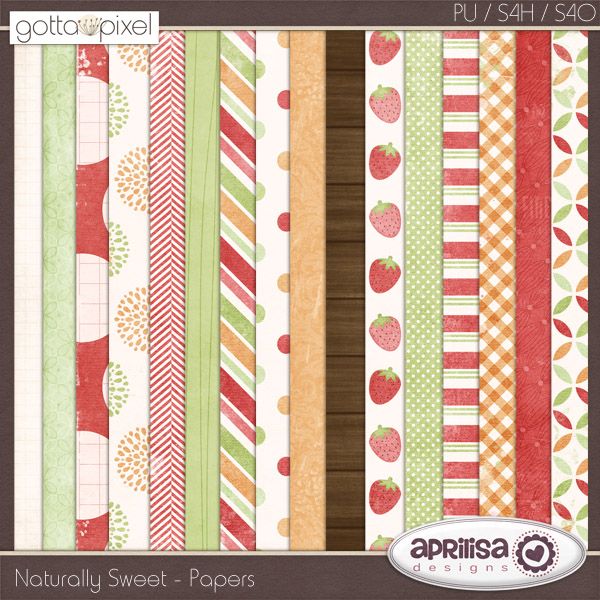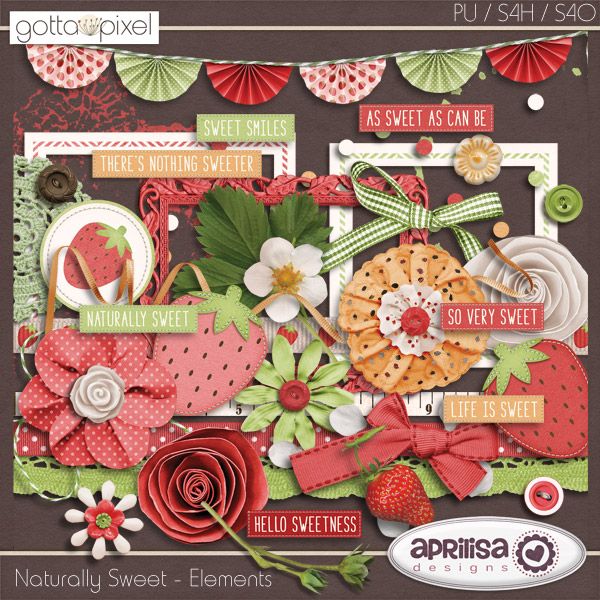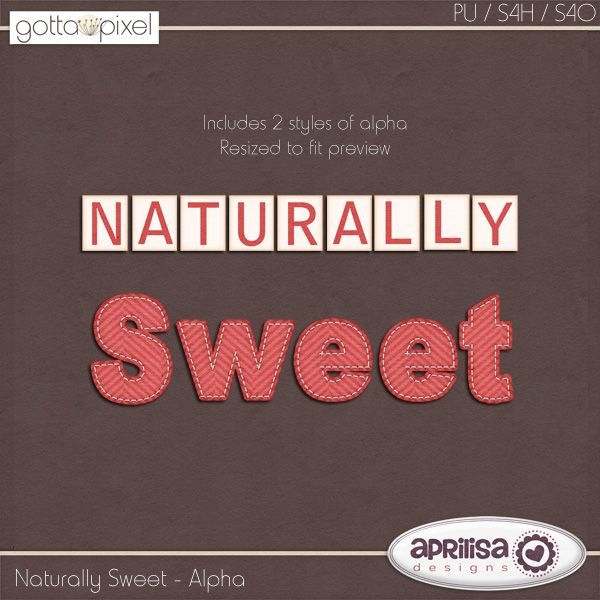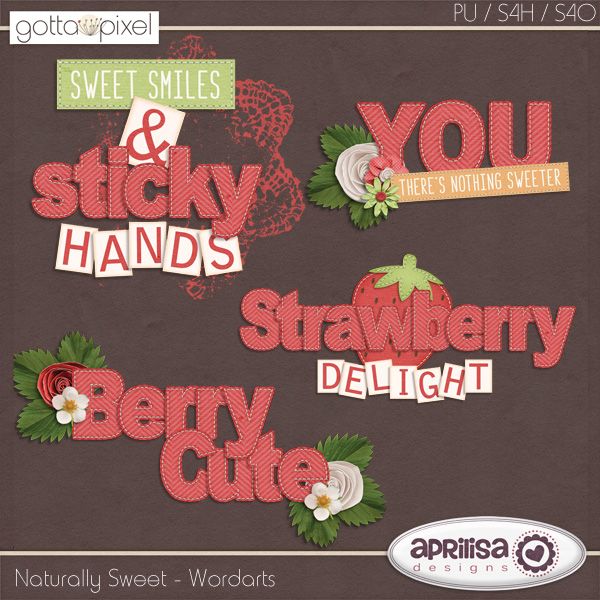 http://i666.photobucket.com/albums/vv24/aprilisadesigns/aprilisa_NaturallySweet_QP.jpg">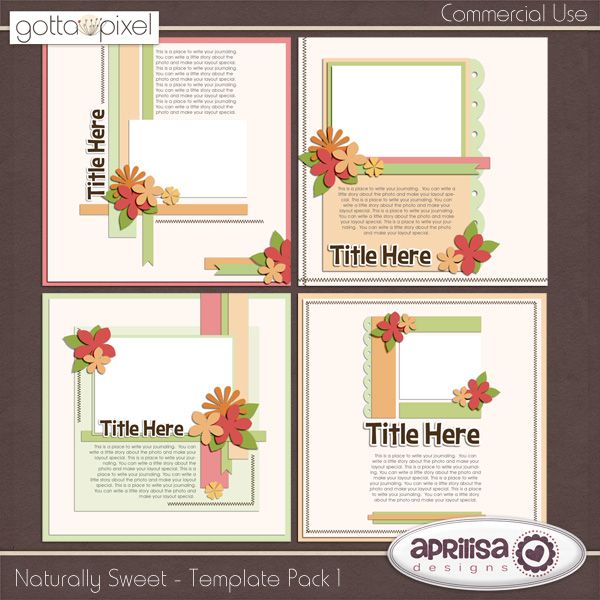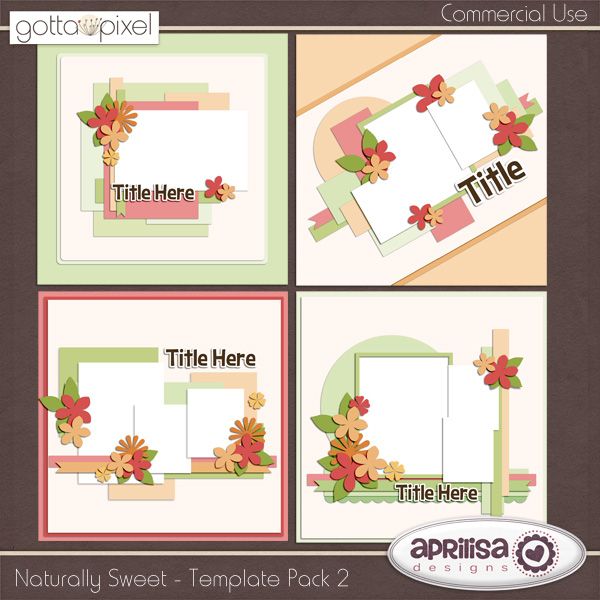 These two layouts by my creative team will show you how cute this collection is LOL.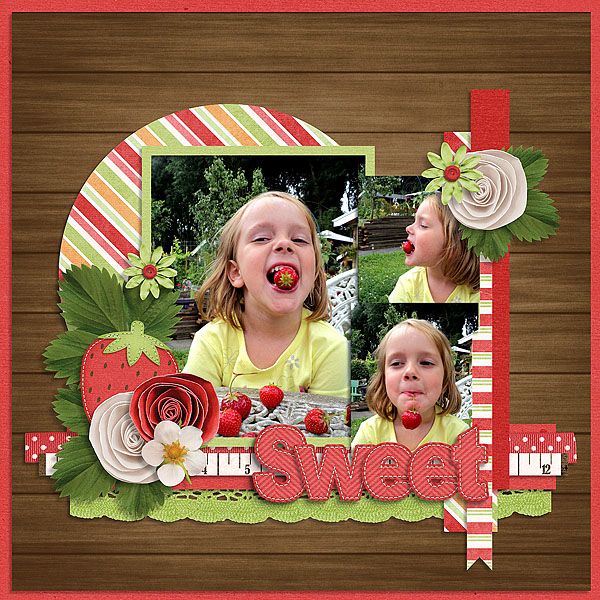 by Natascha
by Petra
Thanks for looking!