Hello Everyone!
It's been a while since my last post. There's a reason for that, I'm having a vacation this April. Yaaay! For those who don't know yet, I am an Indonesian who live in India with my husband. And it almost a complete 2 years since the last time I met my parents, sisters and the rest of the family. I am so excited for sure, I miss them a lot. I have a long list in my head for everything I want to do and everyone I want to meet. I think I have to start write them down on a paper, or I will miss a lot of things, LOL.
Anyway, It will be 2 months long vacation, so this whole month I was busy preparing some new items for April. Yes, that means I will not taking a break from designing, maybe a little bit slowing down from my routine, but I am sure I will have something for you, TODAY!
First of all, lets having fun with me for my vacation with a SALE! I'm
putting
everything in my store at Gotta Pixel down to 50% from normal price from March 29 - April 4. It's great time to fill your shopping cart with a lot of great items with great price.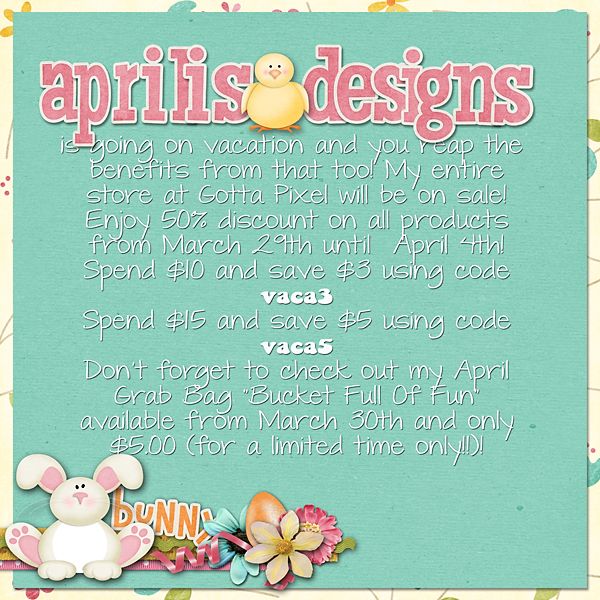 And for today new release, April Grab Bag is available in my store at Gotta Pixel. Full packed with 6 products worth $19.00, you can get it with only $5.00 from March 30 - April 10. Please see the product description to see what's inside the bag!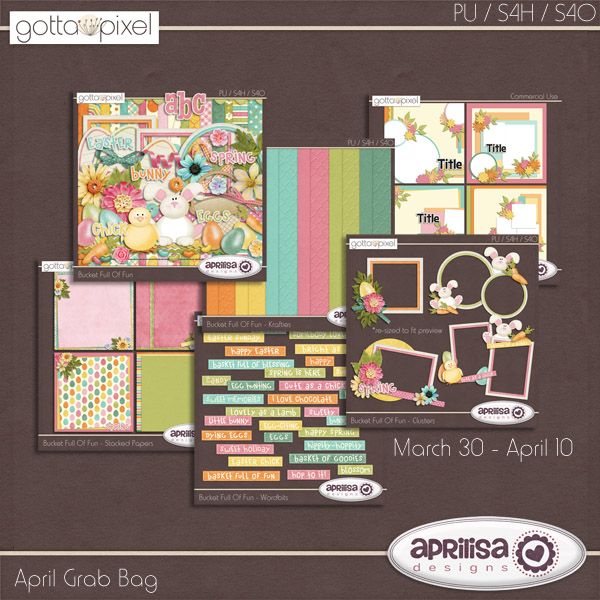 My fabulous Creative Team plus April Guest have made these beauties with April Grab Bag.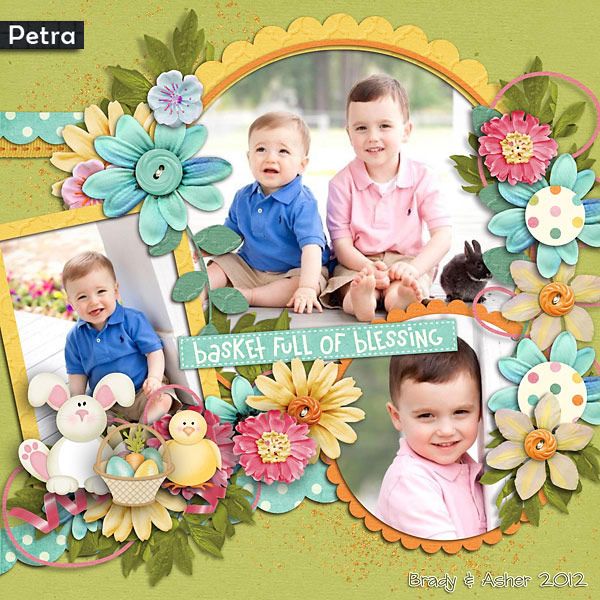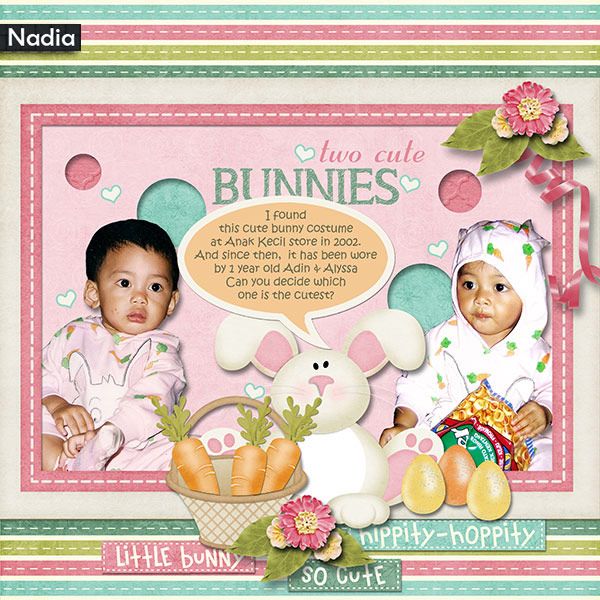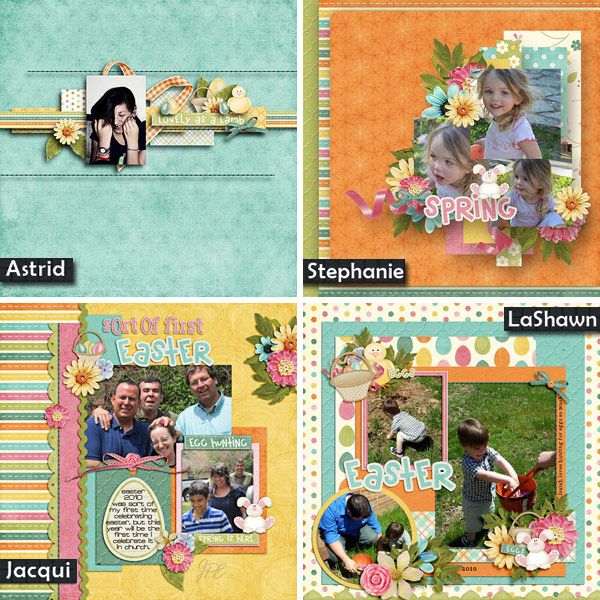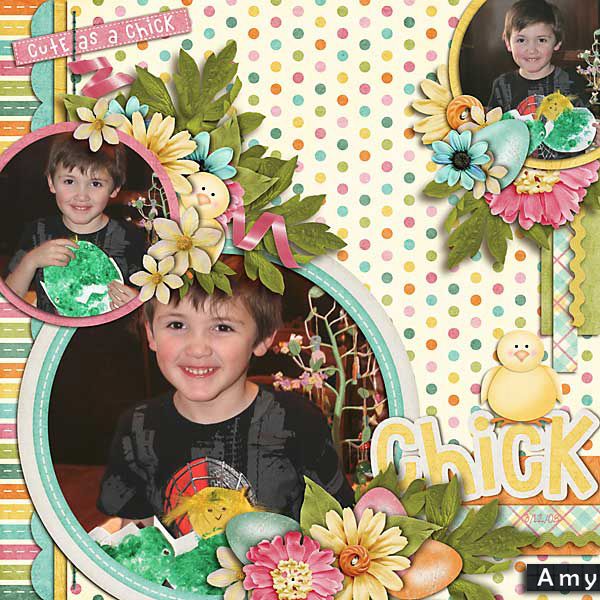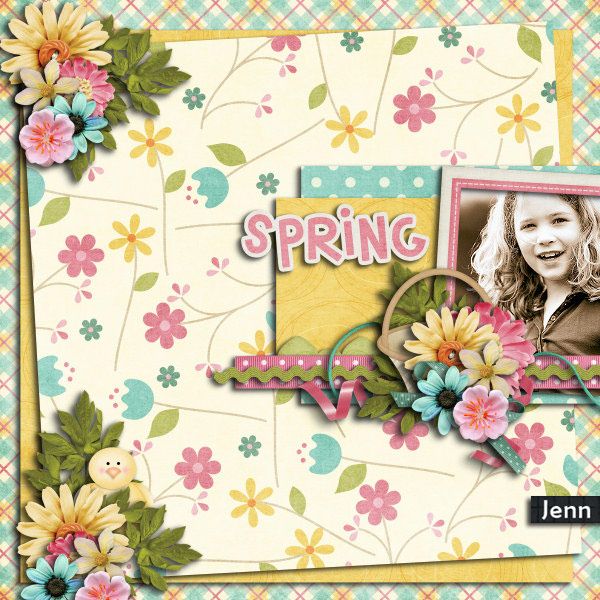 My flight will leave India on Saturday. I'll see you again from Jakarta :).
Have a wonderful weekend!