Hi there...!
Well, I feel that I'm in the middle of busiest day in the last few months! My daughter is now in her 2 months summer vacation, which is too long for me ( and her!). She's started to feel bored at home, don't know what to do. As for me, I have a lot of things to do when the kids are at home ;-p. It's kinda difficult for me to manage my designing work at this time. I could only be able to work when the kids are already in bed. Yes, that's a very late at night!
And you know, that's make me realize that I drink more coffee (and tea) more than usual, which is only work to keep me awake, but not designing, LOL.
Anyway, I have this new kit in
my store at Gotta Pixel
. This kit is surely for you who can't start your day without a cup (or more) of coffee.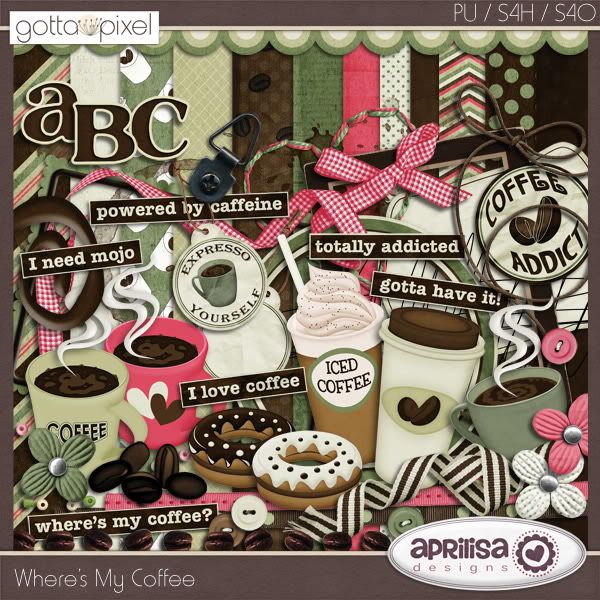 And the good news is, I'm going to keep it 25% off for the next 1 week, while I'm away from digiscrap world for a family visit. Grab it while you can!
Here's some inspirations from my Creative Team: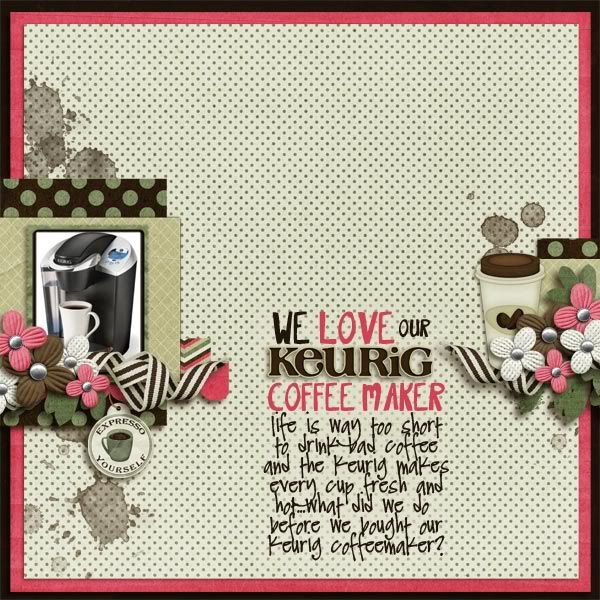 Few more layouts you can find it
here
.
And also,
GIGGLES
(from April Gotta Grab It) is now available as one kit in Gotta Pixel.
Thanks for looking :)
Have a nice week end!