Hello Everyone!
Today's my birthday...
I'm having a full week (April 11 - 17) Sale -
33% Off
to all products in all my stores including new release, collabs and CU.
GOTTA PIXEL
DIGITAL SCRAP CAFE
SCRAPABLE
(discount shows in cart)
Make sure you check all my stores, cause I have several different products in all stores. For the latest products, check out Gotta Pixel.
And I also have a brand new release today (available in Gotta Pixel now). A Birthday Kit with bright and fun primary colors that can be easily used for your layouts. It's 33% off this week!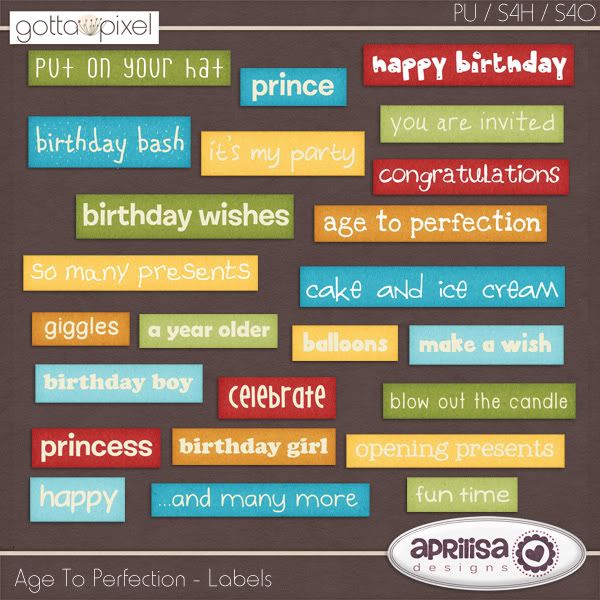 How do you like it?
Here's some inspirations for you:
If you're looking for different kind of Birthday Kit, with soft and gentle colors, I got this cute birthday kit for you too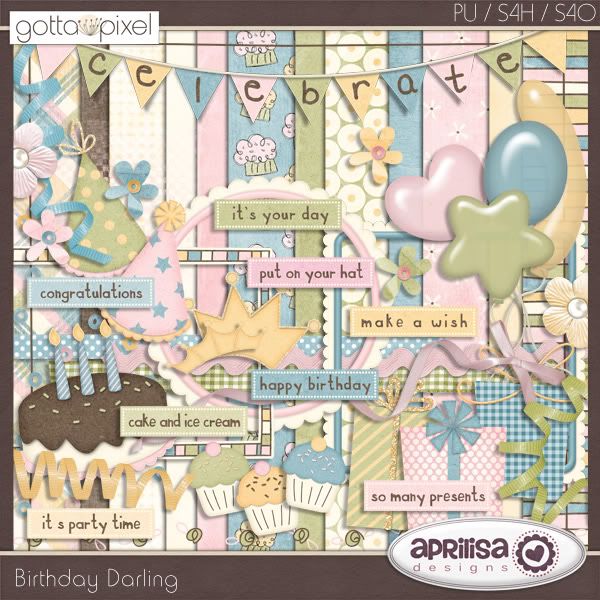 Thanks for looking and Have a Wonderful Day!