When you see this post, I might be on my flight for my vacation to Jakarta, Indonesia. My homeland! After 2 years since the last time I met my parents and sisters, you can imagine how excited I am now to be home again soon! And no, I'm not going to take a break from my designing activity. I might be a little bit slow down during this 2 months vacation, but I will not completely disappear, LOL. In fact, I prepared for today's new releases in Me So Scrappy.
Starting this month,
Me So Scrappy
is introducing a new event Espresso Collections, where we will

offer you with so many gorgeous collection of pieces (papers, elements, alpha etc) that all are based around similar scrapping theme. Espresso Collections will be launch on the first Monday of each month, and all realeases will be sold for $1.00 each pack for the first 4 days.
This month's theme is All About Me, and please remember you can get these collection with $1.00 only for each pack, only from April 1 - 4.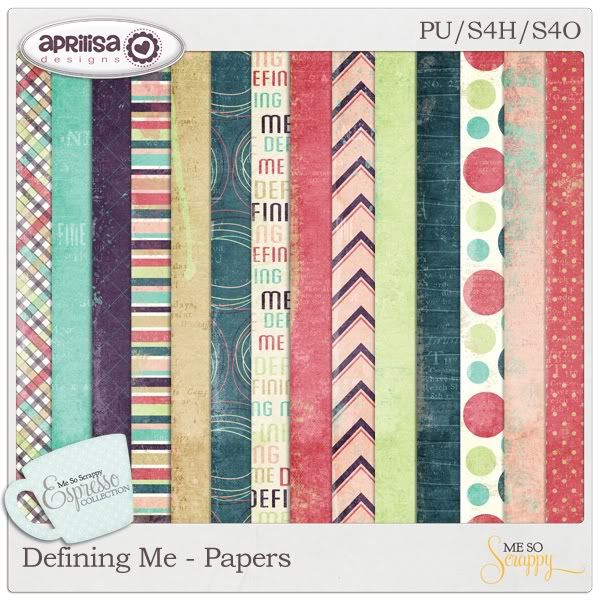 How do you like the collections?
Of course I also have these beautiful layouts created by my fabulous team: