Hello Everyone!
First of all, I want to thank you for last wonderful DSD weekend. Hope you enjoyed the sale!
And from all orders (from November 3rd - 9th), I finnally picked a random winner to get all my releases for the next 6 months!
The winner is...
Patricia Sharp (PSharp)
Congratulations!
I will email you soon for the details :)
====================================================
If you miss my DSD Grab Bag, there's another chance to get all the collection with 25% OFF until Sunday, November 13th.
I have a special freebie today. They are 4 sheets of 4 x 6 inches Recipe Cards, came in 2 pages each for the photos and the recipes. I'll hope you'll like it!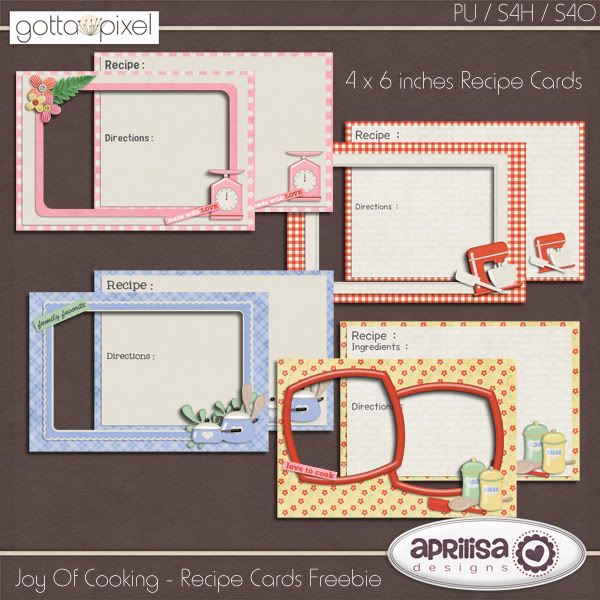 Download Here
Have a great weekend!