So, It's Gotta Pixel!
Today I open my store in
Gotta Pixe
l as March Guest Designer. Enjoy
25% discount of
f for all of my products from March 1 - 7. Includes this exclusive kit :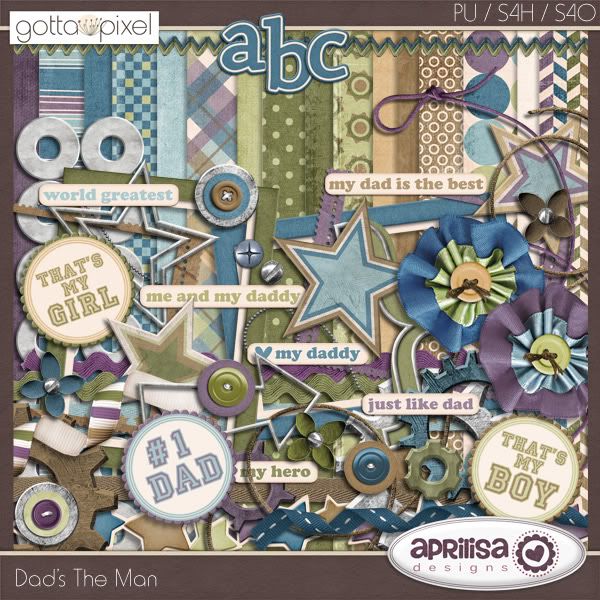 You might notice that my kits are usually girlish. That's because I don't have brothers or sons. I always living in a house full of girls, LOL. But this time, I created this kit specially to scrap your man of the house's photos. It's perfect for your children's photos while they're spending their time with their daddy.
Check out these layouts for inspirations :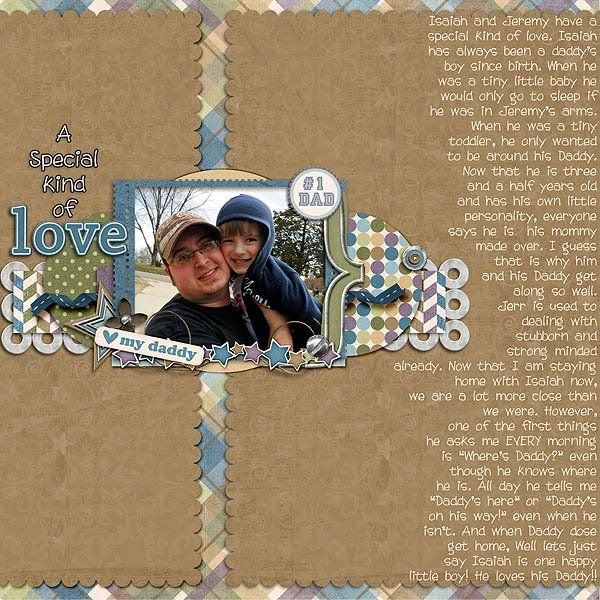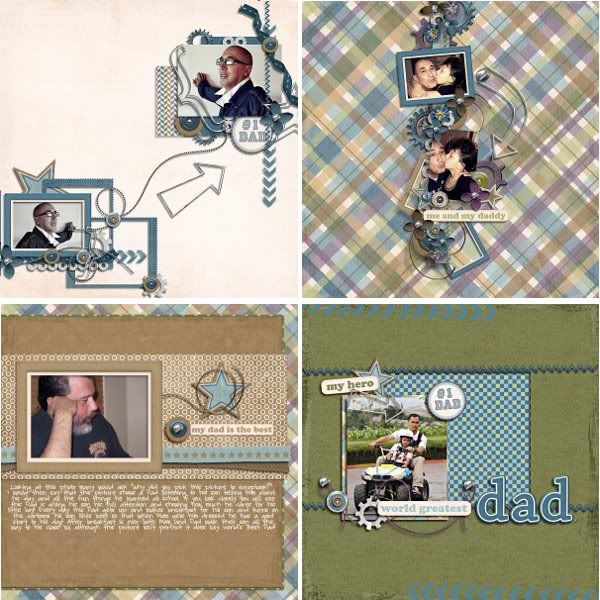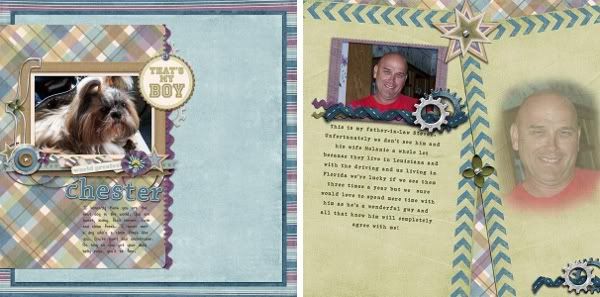 You can get the kit for just $3.75 until March 7.
--------------------------------
And for the sneak peak contest... I have 2 right answers, and I randomly picked Manda to get Daddy's The Man for free. Congratulations!
You can email me to get your download, Manda.
I'll see you again soon :)