Actually, I don't know the right way to start a post, LOL. I love to greet you first, of course, before I jump to the main topic. But I normally will spend at least 5 minutes just to decide which one I will use: Hello All, Hi Everybody, What's Up, It's freebie time... :D
Well, anyway...
I'm here for a freebie, that's for sure! Scrap ID is back with a fresh Collab Freebie. And this time we're using the most voted color scheme, Yaaaay...! For those who don't know yet, starting from last month, we will provide 3 color schemes each month and we need your help to pick which one is your favorite. The most popular colors will be our next color theme. Do you want to create a kit with us....? Don't forget to vote your colors in our next host :
Pixelily's blog
.
This is our Collab this month :
RHYME OF THE RAIN
. I wasn't feeling comfortable with the colors, at first... But you know what.. I LOVE it after I see how beautiful my friends' kits are (I'm the last one who complete the project, LOL). I'm sure you're going to love it as much as I do.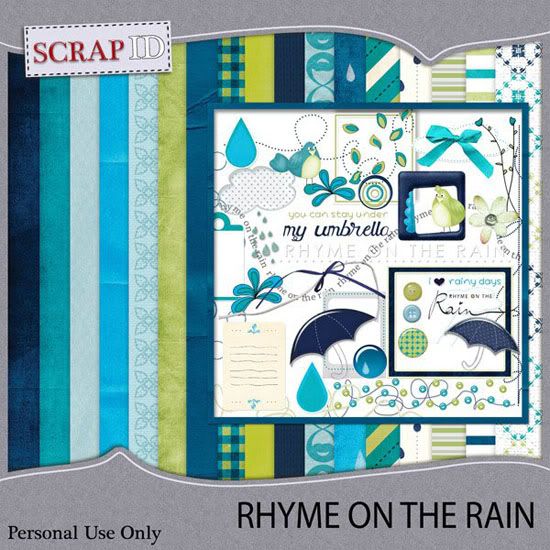 Here's your goodie: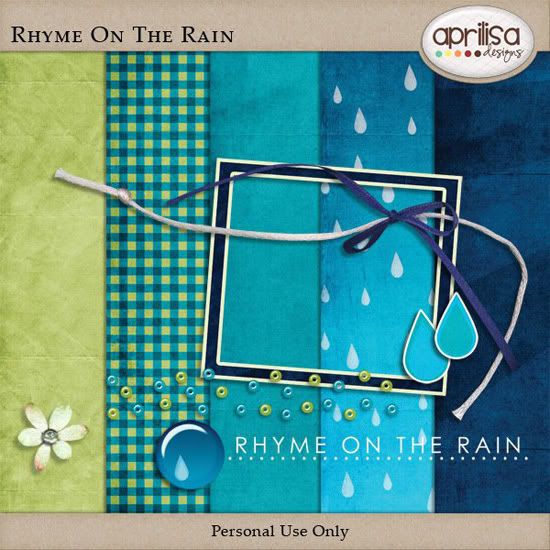 Grab another parts here: Pixelily, QStudio and Maria.
Don't forget to leave us some of your love. Or even show us your layouts :). We will appreciate it. A lot!
Happy Scrapping!